Angie founded Milestones HR, LLC in 2014 and enjoys working with small- to medium-sized businesses. Angie has been fortunate to work in both a Human Resources and an Operations capacity allowing her to become familiar with the inner workings of a company. Angie uses this knowledge to partner with business leaders on how to best integrate Human Resources as a contributing function of the business.
Angie has led the Human Resources function from setting up a Human Resources department from scratch to improving an existing function. The results of her work have included:
Creating highly functional, mission-focused Human Resources systems & processes.
Managing organizational structure through rapid growth or constriction for various disciplines.
Securing the right hires by identifying candidate profiles, recruiting, conducting behavioral interviewing, candidate selection, background & reference checking.
Creating and onboarding new hires to increase the new employee's ability to acclimate and contribute to the company's goals as well as building retention.
Creating or modifying Employee Handbooks which align with the actual business practices.
Designing and implementing real time, results-focused performance appraisal and development programs.
Securing and aligning benefit offerings (health, dental, life, disability, 401(k), Vacation/PTO, etc.) with demographic needs of employees, company size, industry and budget.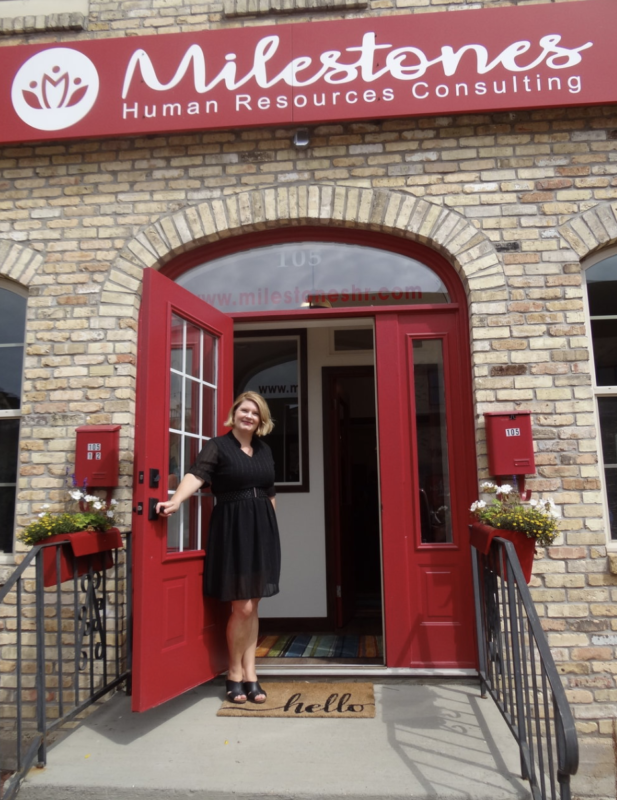 angie addison
OWNER | HR EXPERT

PHR, SHRM-CP
send angie a message
Professionally, Angie believes that Human Resources done well can add significant bench strength and contribute to business outcomes. She partners with clients by linking arms with them and becoming a part of their team and culture. She holds certifications as a SHRM-CP (Society of Human Resources Management – Certified Professional) and PHR (Professional Human Resources). In addition to being a Member of the National Society of Human Resources Management (SHRM), she is a former Board Member for the Greater Madison Area Society for Human Resources Management (GMA SHRM).
Personally, Angie is an avid nature lover!  She enjoys the beauty and peace nature has to offer via kayaking, hiking, boating, and gardening whether it is solo or with her family. She grew up in Lancaster, WI and attended college at UW-Platteville (go Pioneers!) While she has a fondness for Dilbert comics depicting the evil HR Director Catbert and HR cringing scenes from The Office, she is none of those characters.